The Venues
Quayle's Brewery is truly an enchanting venue to host your wedding, birthday, corporate function or special event. Our farm fresh brewery is nestled on 87 acres in the rolling hills of Oro-Medonte in a picturesque setting overlooking 12 acres of hop-yards. Come celebrate your special day with us and our team in one of our many unique event spaces. With our peaceful surroundings, fresh air, rich history, and rustic-chic appeal, Quayle's Brewery is the perfect setting for your event.
We offer a variety of event spaces with charming characteristics and intimate settings that accommodate from 25 to 150 guests. We are conveniently located a short drive from Toronto, Muskoka and the Lake Districts and minutes away from highway 400 and 11 and many hotels and B&B's. You are responsible for renting your own caterer, photographer, florist, DJ etc. To assist in this process, we are preparing a preferred list of partners to choose from. Our friendly staff are ready to help you plan your special day and take care of your event needs.
*some photos are for illustration purposes only. We recommend you visit us in person so we can show you the event spaces. To arrange a visit, please contact us at events@quaylesbrewery.com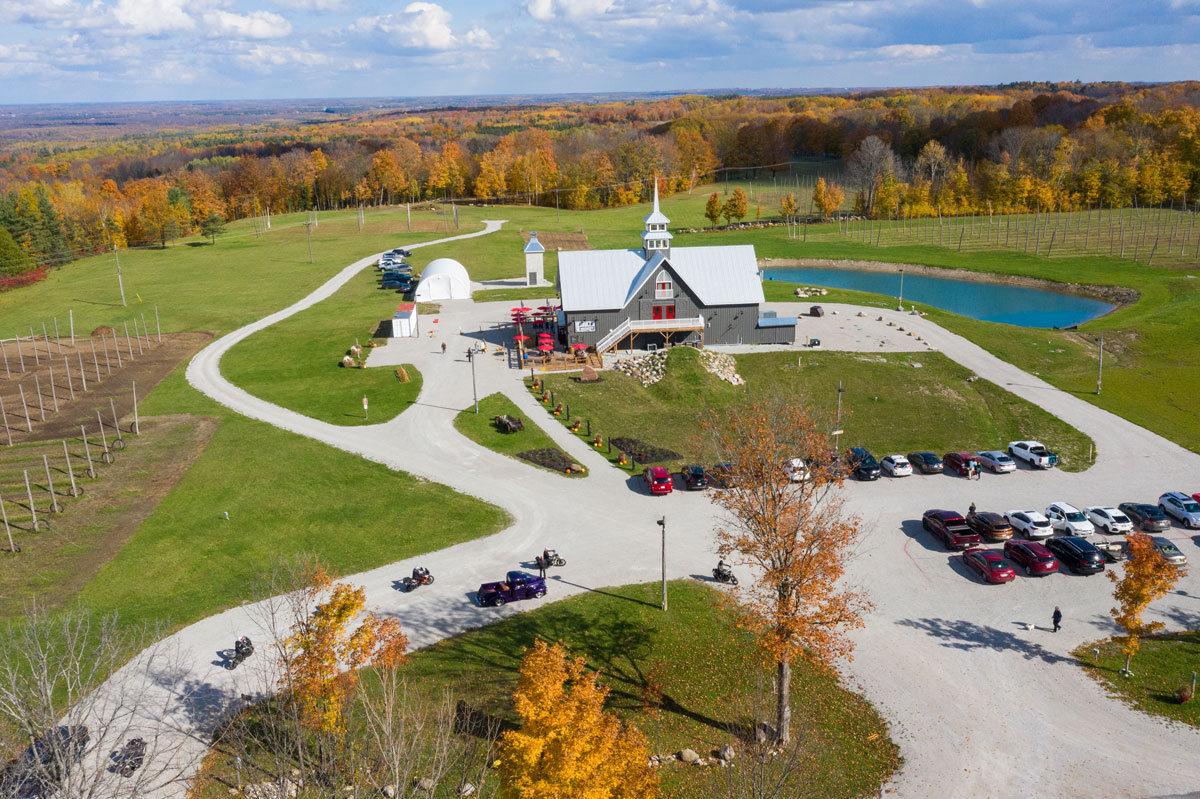 Photo Credit: Tourism Simcoe Country @colingfield
Venue Options
Imagine beginning your special day with a reception in the fresh air and open space of our farm overlooking our 12-acres of hop-yards and flower gardens. Enjoy one of our many rustic-chic event venues for 25 to 150 guests perfectly suited to celebrate your wedding, special occasion or corporate function.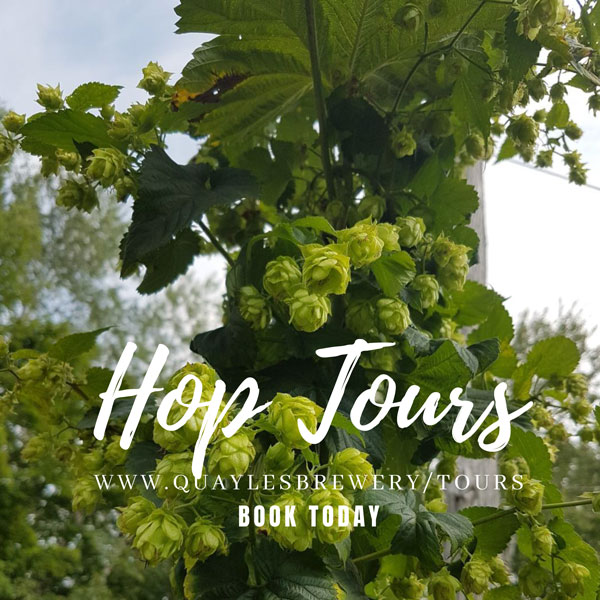 Hops Harvest Tour  $35 per person:
What role do hops have in beer?
This is a fun and well-rounded tour (rain or shine)!  Great way to learn something new while re-connecting with friends or colleagues.  Join one of our knowledgeable brew crew as they guide you through our hop-yards, discuss our growing season, our soil and explain the role hops have in beer. The tour will visit our hop-yard, harvester, oast house and brewery where you will be able to see the various stages of the harvest from farm to kettle. Explore the aroma of hops where you can try a hop rub and pick fresh hops off the plant (when in season)!
The tour will finish off on the patio or in the taproom with a pint of the beer of your choice!  
Contact us at events@quaylesbrewery.ca to schedule your tour today.