Quayle's Brewery
EVENTS & Tours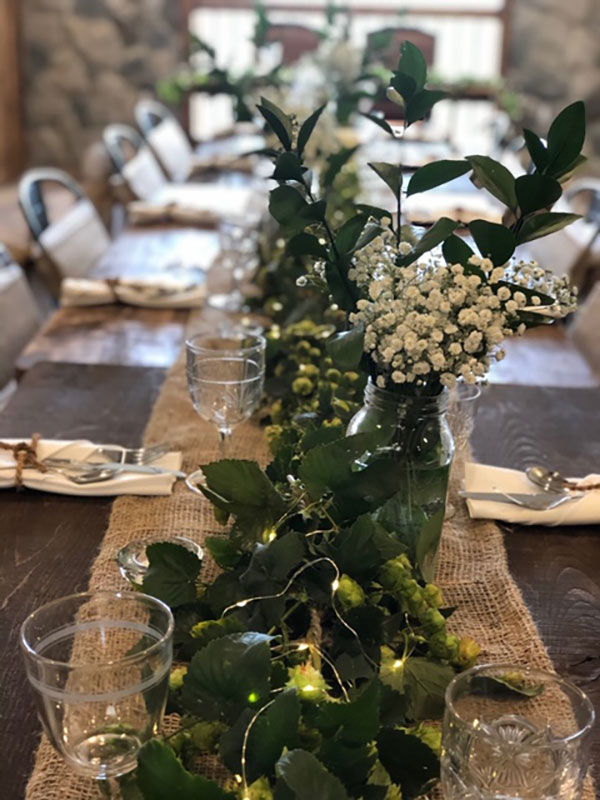 Private Events
Host your Birthday party, Board meeting, Christmas party or private event at Quayle's Brewery. We offer a variety of rooms with inside capacity of up to 140 people and outdoor patio capacity up to 150 this season. Next spring we will host events up to 500 people in our private outdoor tent situated in our hop-yard. We provide full service from beginning to end. Meet our event specialist to book a date and learn more about our full suite of services.
To reserve your event please contact events@quaylesbrewery.ca
Events: Upper Deck
Join us for a private dinner on our upper deck over looking the fall foliage while the sun sets. Enjoy a special evening with our brew experts as they pair Quayle's craft beer with a farm-style three course dinner by our in-house chef.
Available on Thursday, Friday, Saturday and Sunday evenings (weather permitted). Minimum 8 guests per party
For more information contact events@quaylesbrewery.ca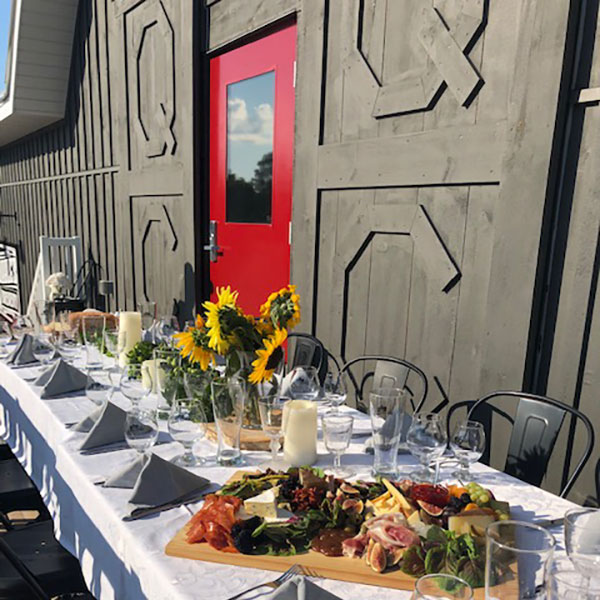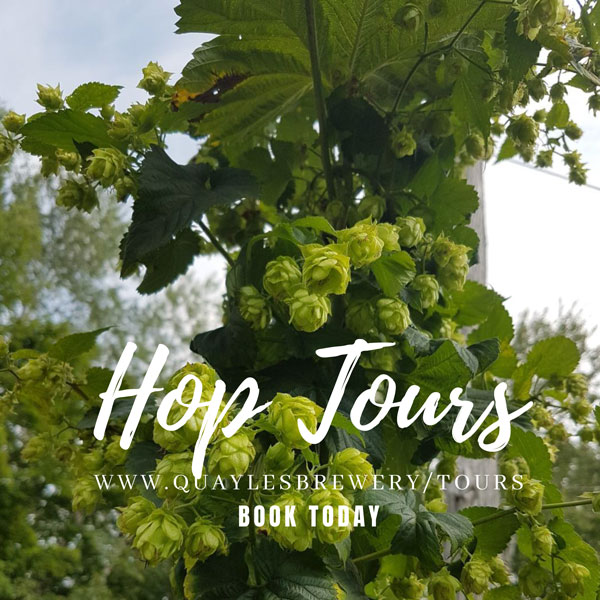 Hops Harvest Tour:
What role do hops have in beer?
This is a fun and well-rounded tour (rain or shine)! Join one of our knowledgeable brew crew as they guide you through our hop-yards, discuss our growing season, our soil and explain the role hops have in beer. The tour will visit our hop-yard, harvester, oast house and brewery where you will be able to see the various stages of the harvest from farm to kettle. Explore the aroma of hops where you can try a hop rub and pick fresh hops off the plant!
The tour will finish off on the patio or in the taproom with a half pint of the beer of your choice!
Tours are finished for this season. Check back in the Spring.